Take Advantage of This Month's Current Offers
We're Here For You
Wayne Ford always puts customers first!
Don't take our word for it: Read our reviews and see what everyone is saying.
Dealing with Jeff, Mike, and Jamie from finance was a good experience . Very professional, friendly, made the car buying experience easy
Very helpful staff, always ready to assist with any issues brought to the table.this made my car buying experience wonderful.
I have been buying Ford vehicles for years. This Ford Escape, is my 6 th. Ford. First was a Broncho 2, then several Ford Explorers, and 2 Ford Escapes. I take my present Ford Escape to Wayne Ford. Staff is always very pleasant, service is done in good time. Waiting lounge is attractive and comfortable. Also Wayne Ford is convenient for me.
Excellent service. Sales guy was exceptional, too. Care of all my needs Closed the deal in less time that I was expecting.
Matt is always professional and respectful, great to deal with. I find him to be very trustworthy!
8:00 AM. Appt., done by 8:45, paid for with my Ford pass points, very good communication. Via text & e- mails. Perfect experience.
Great customer service and they worked excellent with what I was willing to spend for a vehicle.
Great customer service, no need to make an appoint, get vehicle back time at promised.
We eventually came to an agreeable lease and deal in a professional manner. Our Salesman Sean was so friendly and very easy to work with to get us the deal we could live with. .
Everyone was friendly, very helpful and kept me informed throughout the day on progress. There was a small hiccup that was remedied quickly and they did the right thing.
Fast courteous service for last minute emergency. Repairs were made quickly Serviceadvisors kept me informed in a timelymanner. .
Great team and Communication with customer is 100% on the top. Let's the customers what's going on and how much it is
This was my first time car shopping and Jordy made it super smooth and simple! He was very straight forward from the beginning and worked with me to get me a great deal. He also took the time to answer any questions I had, reviewed all my options and even took the time to follow up with me after the purchase. I would highly recommend working with Jordy!
Took care of my F-150 expeditiously during the most inconvenient time (May of 2022) for every car owner (supply chain issues, recalls, etc.). Wayne Ford really cares about their customers and puts them (and their vehicles) first. Couldn't be happier. The service performed was no joke either (battery and programming issues) and they fixed it without question. Surpassed my expectations and am very pleased. Thanks, Wayne Ford Service Team!
They were so nice and helpful. I had a good experience. Service done perfectly. Thank you Wayne Ford.
Michelle was amazing she was so nice she squeezed me in so I could have the work done in time for a day trip my family is taking, we were going to stay and wait so we didn't arrange a ride home she was honest and said it may take several hours and arranged for someone to take us home. Work was done same day and was done very well. I highly recommend Wayne Ford and will continue to do business with them for all my service needs.
Courteous and thoughtful. Friendly.
Very clean. Very courteous. They took excellent care of my Mustang. They are my regular service center.
Appointments are easy to make and worked with my schedule. Service technician wasn't in a hurry answered all my questions and was very courteous. The service to my vehicle did not take a very long time and the technician advised me of what was done and the overall condition of my 2017 Ford Escape.
Very courteous and very quick service.
Excelente sercive always check the vehicle to make sure all is well taken care thks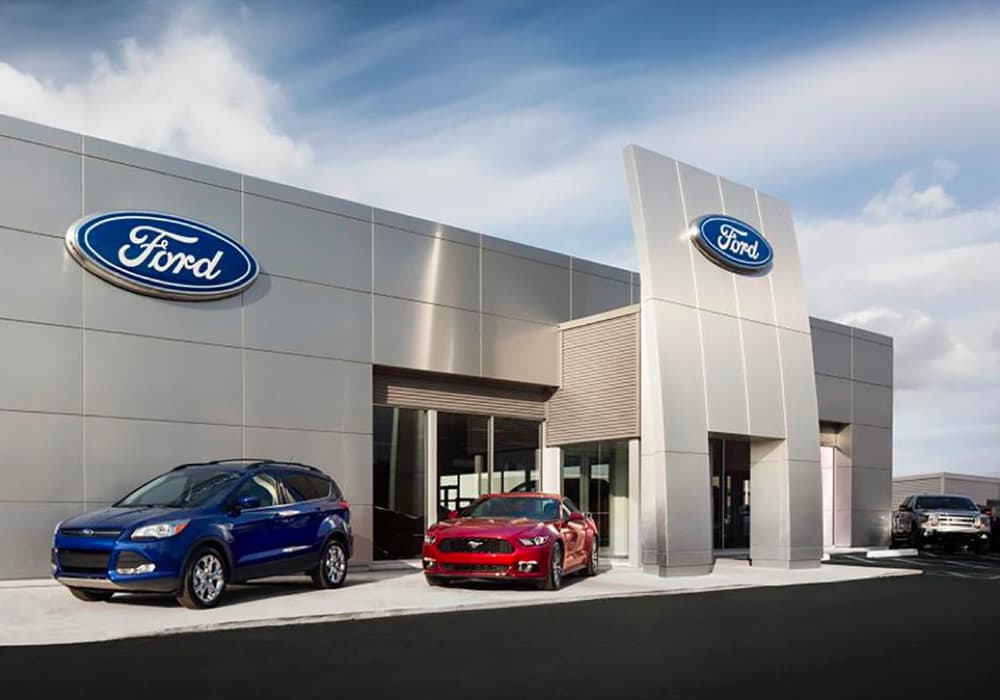 Get Directions To Our Dealership
Welcome to Wayne Ford
When you choose Wayne Ford, you choose a lifelong partnership with your dealer. We are committed to helping you find the right vehicle, as well as preserving the performance, safety, reliability. Our goal is to create long-term value for our customers. You can count on us for an effortless sales experience from the moment you enter our showroom. We will help you find your dream vehicle!
Wayne Ford also strives to provide the best service possible to northern New Jersey. Our experienced service staff is available to help you maintain your valuable purchase. We have certified Ford technicians specifically trained to know your vehicle inside and out. We pride ourselves on keeping you moving!
Our seasoned professionals are ready to answer any questions you may have and guide your through the entire vehicle experience. Whether it be navigating you through a purchase or maintaining your valuable asset. Visit our showroom today at 444 Route 46, Wayne, NJ, 07470 — just 1/4 miles east of the Willowbrook Mall to experience Wayne Ford, Way Easy!
Contact Us