If you've never been through the financing process before, you might assume that it's far more involved than it actually is. However, when you're financing with Wayne Ford, it's actually a very smooth and simple process.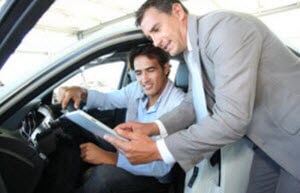 Wayne, Paterson, and Clifton drivers can learn all about their financing options just by reading through this detailed article. Once you're finished, you should know exactly which route you need to take.
Getting Started with Financing a Used Car
When buying a used car, there's a good chance that you've got some money already stashed in the bank for it. Depending on the size of this sum, you may be able to put down a sizeable down payment, or even pay for the car outright. The latter isn't especially common, but it can be super helpful.
More likely though, you're looking for an auto loan to break up the price tag into monthly payments. And there are two ways that you can secure yours.
First, you could go to the bank or credit union yourself. This is a more private option, but it is also time consuming. Most drivers prefer to work with the dealership's finance team. They'll act as middleman and do all the work for you.
Where to Go Next
Now that you know a little bit about how financing works, you're probably wondering what to do next. We have two helpful suggestions for you.
Sit Down with the Dealership's Finance Team
Like we mentioned before, if you're working with a dealership, the actual financing work will be minimal on your part. You just give them the information necessary and they take care of contacting lenders and working out a good plan.
This fact holds up whether or not your credit is excellent. Bad credit loans are available too, and the finance team will work with subprime lenders just to secure them. Just make sure to be up front about what your needs are.
If you're looking to expedite this process, you can probably even apply online today. Filling out the dealership's online form should take less than ten minutes of your time, and it's 100% confidential.
Try to Make the Most of Your Down Payment
Talk to the team at your local dealership about trading in your current car, too. If you're looking to get lower monthly payments on the next vehicle, you're going to have to put down a sizeable down payment. And vehicle trade-ins can really help with this.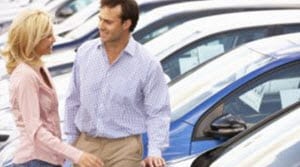 Most dealerships have a trade-in calculator online, which you can use for free. Put in your current car's information to see how much it's truly worth.
Contact us Today for More Information
After reading this article, you probably have a much better idea of how you might finance a used car here in Wayne, Paterson, and Clifton. That being said, however, it's natural to have a few additional questions.
If you'd like to learn more about the financing process, contact the Wayne Ford team today!