As New Jersey's third most populous city, Paterson, NJ, is sure to offer plenty of diversions to its residents and visitors. And with roughly 25 miles between this town and New York City, this is the perfect spot for families looking to escape the bustling streets of the Big Apple.
For a peek at a natural wonder, head to Paterson Great Falls National Historical Park. At this hot spot, you can enjoy the mighty waterfall as it cascades 77 feet to the bottom. You can even gather some information of how the falls contributed to the industrial development of this city.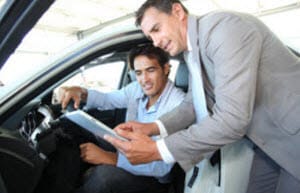 To sample even more history, check out Lambert Castle. Today, self-guided tours are available for a look at the various pieces of artwork and unique architecture of the castle.
While the history of this town may fuel your walk, the only way to make it to all of your planned activities is with a dependable vehicle by your side. Luckily, Wayne Ford has a full supply of aggressive vehicles to get you over the roads of this amazing city.
Our Team of Automotive Experts

At our premier Ford dealership, there's nothing that gets our team more excited than helping you discover your perfect new, used, or certified pre-owned ride.
That's why we've furnished our showroom with a team of knowledgeable associates who will guide you through every facet of our lineup. And if you're looking to personalize your vehicle, our staff will gladly assist you in outfitting your vehicle with the tools you use the most.
On top of that, our online lineup makes it easy to shop for the vehicle of your dreams from the comfort of your own home. That way, you don't have to carve out time in your busy schedule to stop by our showroom.
Each page offers a list of the features that come standard in our cars and also the ones with which you can furnish your Ford Fusion, Ford F-150, or any vehicle of your choice.
In addition, each listing contains a host of helpful tools that make quick work of connecting to one of our associates for more information. For example, if you'd like additional details on how to get your hands on that sporty Ford Escape, click Request More Info. Our team will reach out to you with the data you're looking for.
And when it's time for you to purchase your favorite Ford, our finance experts will happily walk you through your leasing or buying process so that you're always kept in the know.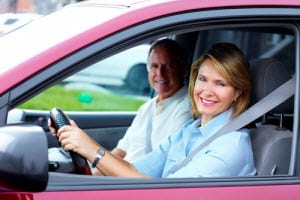 Plus, each of our professionals has experience working with local banks and lenders to ensure that you get the loan options you deserve, no matter what your credit history may be.
When you're ready for industry-leading automotive service, look no further than our advanced repair facility. With the skills of our mechanics, your vehicle will receive quality work during any maintenance or repair appointment. That way, you can feel confident that your beloved Ford will continue to run smoothly for a lifetime.
Escape in Your New Ford Today!

At Wayne Ford, we strive to provide all drivers in Paterson, NJ, with a vast selection of reliable Ford vehicles. With the assistance of our staff, you'll be able to explore every inch of our automobiles and learn about why the cars in our inventory are some of the most popular on the road.
Why wait for your ideal vehicle to fly away from our dealership? Visit our showroom or schedule your test drive today!