At Wayne Ford, we understand that tire maintenance for your vehicle may not always be a priority until it's too late.
To ensure your tires are always prepared for the road ahead, we've made it easy for our Wayne, Paterson, Clifton, and Montclair drivers to figure out which tire service they might need when and where they can get it, right on this page.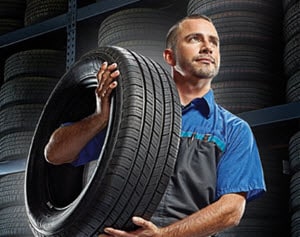 Keep reading to find out about the tire services we offer local New Jersey drivers at Wayne Ford.
Why Do I Need Tire Service?
Think about your daily drive. You hit bumps, potholes, and whatever else may come across your path, sometimes without even noticing. These take a toll on your tires over time, and wearing down their tread and traction can be unsafe for you and your passengers, and damaging to your vehicle.
When Should I Schedule Tire Service?
Check out the timeline below to find out when your tires could use some TLC.
Every 5,000-8,000 miles: Tire Rotation
Each time you get an oil change, you should have your tires rotated. This means having the front tires moved to the back, and the back moved to the front, or switching them side to side to even out the traction. This preserves the life of the tires, and makes for a safer drive.
Every 30,000 miles: Wheel Alignment
Those same bumps and potholes that wear down the traction on your tires can also throw off your wheel alignment. It's worth having your wheels checked each time you come in for routine maintenance, but you should definitely have them aligned every 30,000 miles.
Every six years: Tire Replacement
Maintaining your tires is key to maximizing their lifespan, but eventually they will need to be replaced for a new set. We recommend replacing your tires every six years to ensure optimal safety and performance.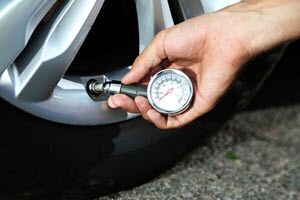 Where Can I Get My Tires Taken Care Of?
Wayne Ford can help you out with complete tire care for your Ford at our onsite service center. Whether you need a routine rotation or new tires for your F-150, our team of professional auto technicians is ready to keep your Ford running smoothly and to its highest potential.
If you are in the areas of Wayne, Paterson, Clifton, and Montclair, feel free to contact our team today and we'll get your tires rolling!