Oil Change Near Me
As a car owner, you're likely aware that having your engine oil changed regularly will help your vehicle run smoothly and efficiently. But exactly how often should you have your car's oil changed? You may have heard the traditional recommendation to have it changed every 3,000 miles or every six months, depending on what comes first. Newer standards state that you can change it every 5,000 miles without worry. In truth, the best answer is that it depends.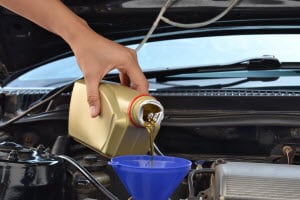 If you're in the Wayne, Montclair, Clifton, or Paterson, NJ areas, the team at Wayne Ford is happy to handle your oil change needs and answer your questions. Depending on your Ford vehicle, how often you drive it, its age, and other conditions, we'll recommend an oil change regimen that's right for you. Below, we've outlined a general guide that'll help you determine when it's time for an oil change.
Why You Should Schedule an Oil Change
You may be wondering why you even need to have your Ford vehicle's oil regularly changed. Over time, your engine's oil gets dirty. It becomes contaminated with things from the engine and the environment such as dirt, dust, and debris. When this occurs, the oil can't do its job properly, and it has an important job to do. When you have your oil changed at regular intervals, your engine will work at its best, and you can avoid costly damage down the line.
New Standards for Oil Changes
Today, the consensus is that the 3,000-mile oil change is a myth. Depending on the make and model of your vehicle, your dealership and manufacturer will have its own set of recommendations for oil change frequency. On average, an oil change will be needed every 6,000 to 7,500 miles, but you should review your owner's manual or contact a professional if you're unsure.
Oil Changes Before Road Trips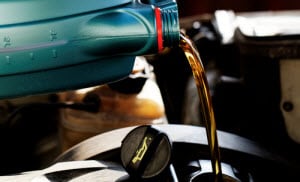 If you plan on taking a long road trip in your Ford vehicle, it's a good idea to take it in for a comprehensive check-up first. During this service, you may realize that you'll be due for an oil change at some point during the trip. If this is the case, you may want to have it changed ahead of time so your vehicle is in optimal shape for a long journey. If you still have a bit of mileage and wear to go before it needs to be changed, you should be good to go.
Severe Conditions & Oil Changes
If you regularly drive under severe conditions, you'll likely need to have your Ford vehicle's oil changed more often. For example, if you use your car in extreme heat or cold, frequently tow trailers, boats, or other vehicles, or drive in dusty areas or in high altitudes, you should consider having your oil changed closer to every 3,000 miles. If you're unsure if you're driving in severe conditions, a professional can help.
Maintenance at Wayne Ford
Let the experts at Wayne Ford help answer your questions about your car's engine oil needs. Drivers in Paterson, Clifton, Montclair, and Wayne, NJ, rely on us to keep their Ford vehicles in the best shape possible. Schedule maintenance with us today!
Copyright © 2021 FordDirect