When you're driving along the road on a rainy day, what's the most important tool you can have? Windshield wipers, of course! Without a view of what's going on around you, the chances of an accident increase tenfold.
But, how do you know if yours are working properly? Even if they seem to be functioning, the blades of your wipers can eventually wear down and cause streaking or even fail to remove water from the windshield.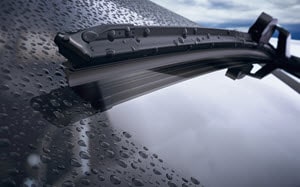 So, instead of risking your well-being, check out this guide for more information on how to change windshield wipers. That way, drivers in Wayne, Paterson, Clifton, and Montclair can have a clear understanding of the importance of quality wipers.
And if you ever need assistance or access to quality wiper blades, stop by our service center at Wayne Ford for a windshield wiper replacement near you!
Symptoms of Windshield Wiper Wear

Most windshield wipers should be replaced every 6 to 12 months. However, if you live in an area where you're using your wipers more often than usual, changing them out sooner than that is wise.
Have you been noticing that your wipers don't fully clear your windshield of rain? If so, it's time to get them replaced. Wiper blades that have been worn down won't successfully remove water, which can cause streaking.
Not only can this be annoying to the driver, but it's also extremely dangerous. If you don't have sight of what's going on ahead of you, you could easily be involved in a collision.
On top of that, you should always listen to the sounds your wipers make. If they've been screeching and squeaking when activated, you should consider purchasing a new set of blades. Any excess friction caused by tired wipers can scratch and damage your windshield, which can lead to expensive repairs.
How to Change Windshield Wipers

Now that you know what clues to look for, let's get to changing out your old wipers for a set of new ones! Below is a step-by-step guide to doing just that...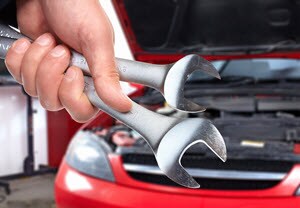 Start measuring! The first step to a successful replacement is to measure the windshield wipers that are already on your vehicle. This ensures that you won't have the hassle of accidentally purchasing blades that don't fit your windshield.
Remove the worn-down blade. Now, you'll want to pull your wipers away from the windshield so that they're perpendicular to your car. You'll notice a small tab on the side of the blade. Press down on this tab to release it from the frame. Next, simply pull the blade downward to completely remove it.
Install the new blade. Slide the new wipers onto the metal arm. You'll hear a click once the blade is fully attached. Make sure that nothing seems to be loose, and gently lower your wiper back down to the windshield.
Get Your Windshield Wipers Replaced Today!

Now that you know how to change windshield wipers, it's time to try it out for yourself! When you start to notice that your wipers are making strange noises or are failing to properly clear your view, check out the tips provided in this guide.
And remember, if you ever need assistance with your windshield wiper replacement, head on over to Wayne Ford. Our team of experts will get drivers in Wayne, Paterson, Clifton, and Montclair back on the road with the tools needed to combat any rainy day. Contact us today!