Welcome to the Wayne Ford Car Review library. As a Ford dealer to the Wayne, Paterson, and Montclair areas, we try to be as helpful as possible to drivers who're actively searching for their next car.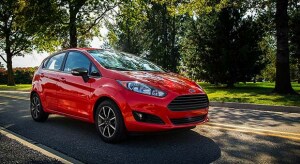 Research is the first, and most important, step to the car buying journey. A car is an investment, and it's one you want to be totally sure of.
To help educate our drivers about the models on our lot, we have a collection of reviews. These articles are designed to be as informative as possible when it comes to showcasing the many Ford models that are currently in our inventory.

2018 Ford Car Reviews
2017 Ford Car Reviews
2017 Ford Transit Connect Review
2017 Ford Transit Van Interior Review
2017 Ford Fusion Technology Review


How Our Car Reviews Help
One of the best ways to decide if a vehicle is right for you is by doing the research. We try to streamline the research process by giving you the important information in our vehicle reviews. You'll learn a great deal about a vehicle in terms of its power, space, amenities, and safety features. You'll even get to read about the sophisticated SYNC system, which blends entertainment and convenience.
By learning about the vehicle you're interested in, you'll be prepared for the day you come to our dealership to see it in person. These comprehensive articles will save you countless hours of browsing manufacturer websites. At Wayne Ford, we try to help as much as we can. 
Do I Need to Read These Car Reviews?
Our car reviews aren't required reading. They're simply here to help drivers in the market for a new car. However, these vehicle reviews are helpful if you have several vehicles on your list. Using the information you learn in our vehicle reviews, you can start crossing vehicles off your list to find the one that's right for you.
All you need to do is look on this page for the vehicle you're interested in. Simply click, read, and learn about the vehicle's features. When you decide on the vehicle for you, contact us, and we'll take your research further by scheduling a test drive.
At Wayne Ford, we're proud to be a helpful resource for drivers in the Wayne, Paterson, and Montclair areas.