Ford Car Comparisons Wayne NJ

Our Car Comparisons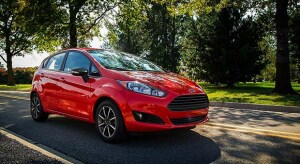 Welcome to the Wayne Ford car comparison library. As a Ford dealer to the Wayne, Paterson, and Montclair areas, we try to set ourselves apart from other dealerships by providing our drivers with the necessary resources they need to make the most informed decision toward their next car. One of the best ways to determine the vehicle that's for you is by comparing it to a similar model. Don't worry, we did the leg work for you. 
In our car comparisons, you'll learn a great deal about how your favorite Ford models measure up to similar vehicles. All these articles will show you how each vehicle compares in terms of engine performance, interior space, entertainment amenities, and safety features. By reading about the similarities and differences between each vehicle, you can make a smart decision about the next vehicle that's going to get you from Point A to Point B. 


How Are These Car Comparisons Helpful?
These comprehensive articles are designed to help drivers who are in need of a new vehicle and can't seem to decide between models. When you're in the market for a new car, you're probably creating a list of vehicles you're interested in. These articles help narrow down that list by showing you the many advantages that Ford models have over the competition. These vehicle comparisons will save you the several trips and test drives that you'd end up taking if you didn't have reliable research at your fingertips. 
Are These Articles Required Reading?
These articles aren't mandatory by any means. They're simply here as a resource for drivers who are actively researching their next car. If you're currently in the market for a new car, these articles can be extremely helpful in not only showing the benefits of Ford models, but also teaching about the latest automotive technology like the sophisticated SYNC® system, which adds convenience and entertainment to your driving. You'll learn a great deal of information about your favorite Ford models. You'll be able to decide if the vehicle interests you enough to get behind the wheel.
At Wayne Ford, we're happy to be the go-to source for quality vehicles, service, and research materials for drivers in the Wayne, Paterson, and Montclair areas who are in the market for a new car.
Make an Inquiry
Hours
Monday

9:00AM - 8:00PM

Tuesday

9:00AM - 8:00PM

Wednesday

9:00AM - 8:00PM

Thursday

9:00AM - 8:00PM

Friday

9:00AM - 8:00PM

Saturday

9:00AM - 6:00PM

Sunday

Closed