When you're running a small business, the last thing you need is for one of your delivery vehicles to malfunction. Often, you're left dumbfounded by the little red light illuminating from your dashboard, which indicates that something in your vehicle is amiss.
Now, you're probably thinking, "If I knew what the symbols meant, it wouldn't be such a problem." And you're exactly right! Like many other drivers, you're left confused and wondering what to do next because you don't know what each light is trying to tell you.
Fortunately, Wayne Ford wants to help you handle any alert in your 2017 Ford Transit VanWagon with our comprehensive dashboard symbol guide. After you've finished reading, drivers of Wayne, Paterson, Clifton, and Montclair will be fluent in your van's language and ready to tackle your busy day.
Delving into the Dashboard
To prevent you from worrying over that yellow or red light on your dashboard, let's review a list of the most important symbols to know. That way, you can instantly identify those that require emergency service.

Oil Pressure Warning Lamp
When you see this symbol on your dashboard, it's imperative to stop your vehicle right away. To get an idea of what the issue could be, you can check your engine oil levels. If the levels are normal, there could be a more serious issue that'll require the knowledge of a mechanic.
If you run into this obstacle, your vehicle should be serviced immediately. Continuing along the road with this light on can result in severe and expensive damages to the engine, so make sure to contact your local service center right away!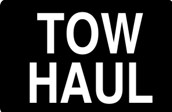 Transmission Tow/Haul Warning Lamp
When you own a business, you know how essential it is to have a vehicle that can haul large cargo. However, if the system designed to help you manage heavy objects malfunctions, it can cause more harm than good. If you see this warning pop up on your dashboard when you're not towing anything, there's likely an underlying problem that could make for a dangerous situation. On top of that, ignoring this alert could cause transmission damage.
To address this issue, have a trained service associate inspect your vehicle. They can help pinpoint any complications within your 2017 Ford Transit VanWagon.

Ignition Warning Lamp
Having a functioning battery helps your car run smoothly and without any hitches. But if you notice this symbol illuminate while the engine is running, a glitch in the battery charging system is possible. Staying on the road with this warning on could eventually cause the battery and ignition to fail altogether, leaving you stranded.
To prevent that from happening, head to a mechanic right away so that they can determine what the problem is.

Airbag Warning Lamp
No one wants to get in a collision. But if the features created to protect you aren't functioning properly, the likelihood of being injured during an accident skyrockets. When you spot this dashboard light while you're driving, there could be a defect in the airbag system. Ultimately, a problem like this could result in the airbags failing to deploy, which could risk the lives of you and your passengers.
Again, this kind of malfunction is best left to a professional technician who can ensure that all your vehicle's devices are working correctly.

Engine Coolant Temperature Warning Lamp
Having an appropriate amount of coolant in your 2017 Ford Transit VanWagon is necessary to keep the motor from overheating. However, it should be regularly replenished to prevent it from running out. If you see this warning, the engine is getting dangerously hot and may need a coolant refill.
To avoid any damage to the motor, pull over, turn off your car immediately, and let the engine temperature drop. Once things have cooled down, carefully drive to a service center and have your vehicle checked. Plus, taking your car in for regular maintenance can keep the engine coolant from getting too low.
Schedule Your Service Appointment Today!
Wayne Ford wants to help drivers of Wayne, Paterson, Clifton, and Montclair keep your business running no matter what. That's why our state-of-the-art service facility is filled with insightful professionals who will diagnose and fix your vehicle as quickly as possible.
So, if you see a dashboard light flash on while driving down the road in your 2017 Ford Transit VanWagon, give us a call or schedule a service appointment online today!