Ford Dealer Wayne, NJ
Ford Dealer Jersey City, NJ
Ford Dealer Clifton, NJ
Ford Dealer Montclair, NJ
Ford Dealer Paterson, NJ
Ford Dealer Riverdale, NJ
Ford Dealer Butler, NJ
Ford Dealer Little Falls, NJ
Ford Dealer Parsippany-Troy Hills, NJ
Ford Dealer Passaic, NJ
Ford Dealer Belleville, NJ
Ford Dealer Fairfield, NJ
Ford Dealer Nutley, NJ
Ford Dealer West Caldwell, NJ
Ford Dealer Lincoln Park, NJ
Ford Dealer Newark, NJ
Ford Dealer Paramus,NJ
Ford Dealer Bloomfield, NJ
Ford Dealer West Milford, NJ
Ford Dealer Hawthrone, NJ
Ford Dealer West Orange, NJ
Ford Commercial Van Dealer Wayne, NJ
Ford Dealer Pequannock Township, NJ
Ford Commercial Truck Dealer Clifton, NJ
Ford Commercial Truck Dealer Paterson, NJ
Ford Commercial Truck Dealer Parsippany-Troy Hills, NJ
Ford Commercial Vehicle Dealer Montclair, NJ
Ford Dealer Near Me
At Wayne Ford, we're dedicated to supplying Wayne, Paterson, and Clifton area drivers with our exceptional customer service, our diverse inventory, and our reliable automotive service. We're also happy to provide valuable research tools to drivers in the market for a new car and actively reviewing their options. We're proud to be a go-to resource for drivers to help them on their journey toward their next car.
The Areas We Proudly Serve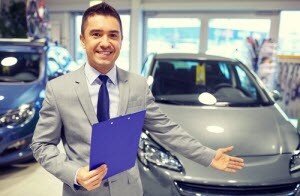 On this page, you'll see a list of the many communities and areas we serve. At Wayne Ford, we're always trying to extend our reach to drivers in our surrounding areas to help them get a great car and quality service. The pages below generally open up with an introduction to the city or town. We'll discuss anything from history to notable residents to attractions that are worth checking out while you're in town.
We'll then discuss our dealership and the many services we offer to that area. It's important to us that drivers in our surrounding area know we're here for them. Whenever they need a new Ford, they can always rely on us at Wayne Ford.
As a Ford dealership, we're happy to help drivers from our surrounding communities find a Ford dealer that they can rely on.
Do I Need to Read These Pages?
These pages are designed to help drivers actively seeking a Ford dealership near them where they can browse the inventory and find their next car. However, you can check out these pages to learn more about your surrounding communities. If you're looking for information that's more relevant to you and your needs, simply find your town or city below, click, and learn about the many services that we offer you and drivers like you.
If you're looking for more information about our Ford dealership, our vast inventory, or the many services we offer, you can always contact us or visit us at 444 Route 46 in Wayne, NJ.