2017 Ford Explorer Safety
2017 Ford Fusion Safety
2017 Ford Edge Safety
2017 Ford Escape Safety
2017 Ford Focus Safety
Welcome to Wayne Ford's library of Ford safety reviews. On this page, you'll find a collection of reviews explaining the standard and available safety features offered with each Ford model in our inventory. These reviews are great resources for learning about the Ford cars, trucks, and SUVs on your shopping list, and we hope you find them helpful when searching for your next vehicle in Wayne, Paterson, or Clifton. 
What Are Ford Safety Reviews?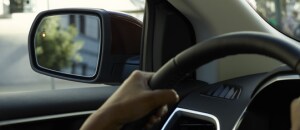 Safety should be a top priority whenever you're shopping for a new car. Regardless of whether you spend most of the time driving alone, with friends, or with your kids in the backseat, understanding how the safety features work on your car provide the peace of mind you need to drive with confidence.
In each Ford vehicle safety review, Wayne Ford takes a closer look at everything from crash test scores to advanced road monitoring technologies, like Forward Collision Warning and Blind Spot Monitoring. We go over the key safety features on each Ford, how they work to keep passengers secure, and why they can help you drive with confidence and control.
Understanding the different safety features available with Ford's latest lineup can help you make an informed purchasing decision, so we encourage you to read as many as you can before scheduling a test drive at a Ford dealership near you. 
Why Should I Read Reviews of Ford Safety Features?
Reading about the safety features available with each Ford is an important step in completing automotive research. You never know when critical situations are going to arise while driving, and choosing a car with the right safety features can keep you and your passengers protected when the unexpected happens.
Our safety reviews are also designed to streamline the automotive research process. Instead of spending hours reading Ford safety reviews on the web, you can get all the information you need from one place. 
Read Our Ford Safety Reviews
You'll find a safety review for every Ford model in our inventory on this page. Before scheduling a test drive at a dealership near Wayne, Paterson, or Clifton, read them to learn about the advanced features that keep you and your passengers protected.