People have come to know Ford as tough vehicles built to get work done. Already, drivers in the Wayne, Paterson, Clifton and Montclair areas have come to rely on Ford for their reliability, but there's more to a vehicle than how much it can get done. You also need to know what's on the inside.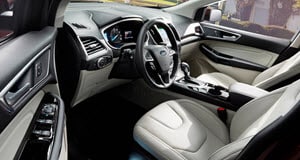 When you own a car, the interior is what you see more than anything else. The interior is what determines how you feel when you sit down and put your hands on the wheel. It determines the climate, the lighting, the sounds and more of your entire driving experience. Make sure that your Ford has all the comfort and technology you need inside by consulting our Ford interior reviews. Wayne Ford knows you work hard, so your drive should be the easy part of the day.
Why Interior Reviews Are Important
When you read an interior review, you learn the most important things to expect inside. You probably have specific desires for your interior. If you already know what's inside, you can eliminate certain models from your search, saving you a lot of time. Wayne Ford doesn't want you to waste your time, though we are prepared to help you for as long as you need. Whether it's in person or through our interior reviews, Wayne Ford wants you to be informed.
Sometimes you don't want to scroll through a list and figure out which features are the most useful or if any are unique to a specific model. In our reviews, you can be sure that the important details are singled out. For example, most models offer the advanced SYNC 3 infotainment system, but only the Explorer can seat up to seven people as a crossover SUV.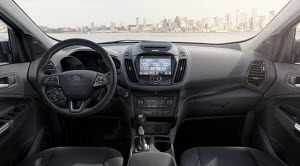 Some features are only available on specific trim levels of a vehicle. To know which version has what you want, consult our interior reviews. Some trim levels will have leather seats standard while other trim levels won't offer them at all. Our interior reviews can help you make sure you're picking the right version.
Wayne Ford Can Help
If you're ready to explore beyond what you learned in our Ford interior reviews or simply want to ask additional questions, the expert team at Wayne Ford is here to help. Drivers in the Wayne, Paterson, Clifton and Montclair areas are invited to test drive any vehicle in our expansive inventory. Our dedicated team will offer you all the support and knowledge required to find the perfect vehicle with an interior suited for your needs. Visit us or call (888) 349-6857 to ask any questions or schedule a test drive today!