To keep your 2018 Ford Explorer lasting the years and miles, it's important to get it regularly maintained at a reliable service center near Wayne, Paterson, Clifton, and Montclair. But to learn what type of work your car needs at various times, we here at Wayne Ford wrote this 2018 Ford Explorer maintenance schedule.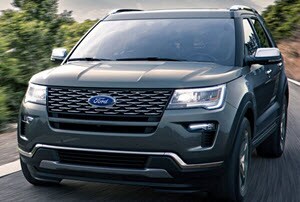 Read all about vehicle maintenance below, and don't hesitate to contact us if you have any questions.

Every Month
You should get the following maintenance items checked every month...
Engine oil level.

Function of all interior and exterior lights.

Tires (including spare) for wear and proper pressure.

Windshield washer fluid level.

Fuel and water separator; drain, if necessary.

Hole and slots in tail pipe to make sure they're functional and clear of debris.
Every Six Months
After every six months, you'll get the following looked at...
Battery connections; clean, if necessary.

Body and door drain holes for obstructions; clean, if necessary.

Cooling system fluid level and coolant strength.

Door weatherstrips for wear; lubricate, if necessary.

Hinges, latches, and outside locks for proper operation; lubricate, if necessary.

Parking brake for proper operation.

Safety belts and seat latches for wear and function.

Safety warning lamps (brake, ABS, airbag and safety belt) for operation.

Washer spray and wiper operation; clean or replace blades as necessary.
Every 10,000 Miles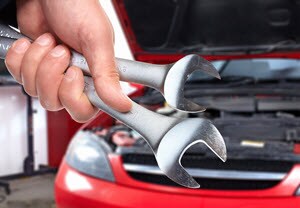 After you've hit your first 10,000 miles in the 2018 Ford Explorer, you'll get the following work completed...
Change engine oil and filter.

Rotate tires.

Perform a multi-point inspection (recommended).

Inspect automatic transmission fluid level. Consult your dealer for requirements.

Inspect brake pads, rotors, hoses, and parking brake.

Inspect engine cooling system strength and hoses.

Inspect exhaust system and heat shields.

Inspect rear axle and U-joints (4-wheel drive only).

Inspect half-shaft boots.

Inspect steering linkage, ball joints, suspension, tire-rod ends, driveshaft, and U-joints.
Every 20,000, 30,000, & 60,000 Miles
At the 20,000-mile mark, you'll have the same work done as the 10,000-mile mark, but you'll also need to replace the cabin air filter.
After 30,000 miles, follow the same schedule as 10,000 miles, plus replace the engine air filter and change the automatic transmission fluid.
The 60,000-mile check will be the same as 30,000 miles. But at this stage, you're also replacing the spark plugs.
Every 100,000 Miles
If your Ford Explorer is still running well after 100,000 miles, then you've done a great job at keeping up with the car's routine maintenance. At this point, you'll follow the 20,000-mile mark, plus replace the spark plugs, change the engine coolant, and inspect the accessory drive belt or belts.