Every Ford car, truck, and SUV is equipped with a set of dashboard symbols that communicate information about the vehicle's performance to the driver. Each dashboard symbol serves a unique function, and understanding what they're trying to tell you ensures your vehicle receives the maintenance and care it needs.
Many drivers around Wayne, Clifton, and Montclair have a difficult time differentiating between Ford dashboard symbols and what they mean for their vehicles. Since it's important to know what each symbol is trying to tell you, Wayne Ford provided dashboard symbols for each Ford in our inventory.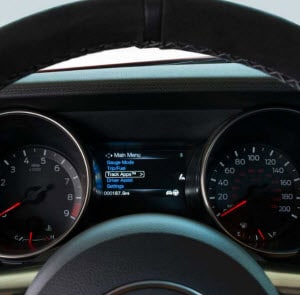 You'll find each Ford dashboard light guide on this page. Anytime a dashboard light you're unfamiliar with appears, look it up on the guide we've provided for your specific Ford.
Decoding Your Ford Dashboard Symbols
With so many dashboard symbols to keep track of, it's difficult to understand what each symbol means. Luckily, the Wayne Ford dashboard symbols go over some common symbols you should be aware of, including Ford warning and indicator lights.
Ford indicator lights appear when certain non-essential features are being used on your vehicle. On the contrary, warning lights appear to alert you of potential mechanical malfunctions with your Ford's main components, including its engine, transmission, tires, or suspension. It's important to know which dashboard symbols are which to ensure your vehicle gets the attention it needs.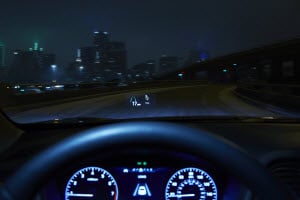 Some dashboard symbols are more serious than others, and our guides give you the complete lowdown on the warning lights you should be aware of. If a dashboard light indicates that your vehicle needs service, schedule a maintenance appointment with the service team at Wayne Ford. 
Check Out Our Ford Dashboard Symbols
If you're ever driving around Montclair, Clifton, or Wayne with a strange light on your dashboard, use the guides we've posted on this page to find out what it's trying to communicate.
The service team at Wayne Ford is available to answer any questions about the Ford's dashboard symbols and what they're telling you about your vehicle. We can also help if a light on your dashboard indicates you need maintenance, roadside assistance, a routine repair, or a brand-new Ford part.
To clear your Ford's dashboard of extraneous lights, schedule a maintenance appointment at Wayne Ford today.