First responders are incredibly important to our community. These men and women are the heroes who put their lives on the line every day to be sure that citizens of Wayne, Paterson, Clifton, and Montclair are safe and secure, even in the worst of emergencies. We believe it's important to thank these people, and that's why our First Responder Appreciation Program is here.
We want to help cops and other first responders get into the car of their dreams, so that they're always poised to get around town whenever they're needed. Learn about the Wayne Ford First Responder Appreciation Program, and its support for NJ Blue Now, to sell cop cars at great prices with outstanding incentives-just our way of saying thanks.
Cop Cars Wayne, NJ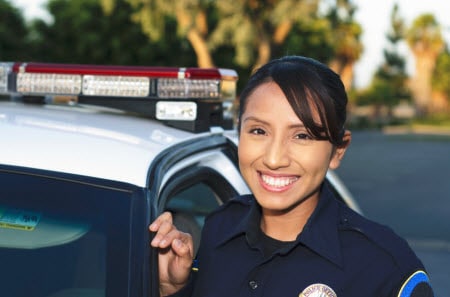 When we talk about selling cop cars, we're not talking about police interceptors. We're talking about personal cars for police officers. We're referring to our First Responder Appreciation Program that serves as a special cash incentive available to our police officers and other first responders across the region. Whether you want to buy or lease, you can use this cash to lower your price.
Who Can Take Advantage of the Program?
The First Responder Appreciation program is open to those who serve as police officers, sheriffs and deputies, 911 dispatchers, correctional officers, state troopers, federal law enforcement agents, firefighters (career and volunteer), paramedics, and EMTs.
We are proud to support and stand beside local, state, and federal law enforcement. No matter how much they come under fire, they never hesitate to risk their own lives to save others. These are the men and women who run towards danger with little regard for their own safety, so long as they can protect and save another. Our world could use more people like that, and our incentive program is the least we can do to help.
NJ Blue Now Support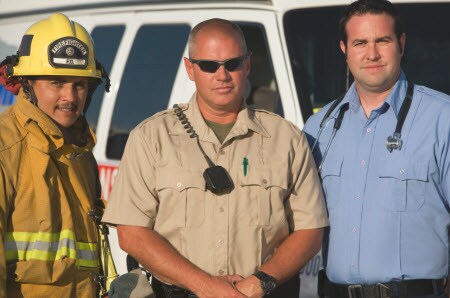 Our program is proud to support NJ Blue Now, a magazine dedicated to law enforcement professionals. It features entertaining and informative articles, and shares true stories of those who serve and protect our population. It's an independent, unfiltered voice for the New Jersey law enforcement community, and a constant reminder of the brother- and sisterhood that our men and women in blue share.
NJ Blue Now is a free magazine that's available to over 40,000 law enforcement personnel across the state at police departments, correctional facilities, courthouses, sheriff's offices, and state police barracks.
Wayne Ford
At Wayne Ford, we're proud to support our law enforcement officials in Wayne, Clifton, Paterson, Montclair, and anywhere else. If you're looking for cop cars in NJ, we're ready to help get you behind the wheel. Whether you're looking for a Ford Explorer, a Focus, a Ford F-Series pickup truck, or any other kind of Ford car, truck, or SUV, we can help you with great deals and incentives.
Just stop into our showroom today, ask about taking a test drive, and let us get you into the wheel of your new dream car today.