At Wayne Ford, we're one of the premier dealerships for all your commercial vehicle needs. Whether you need a Ford transit van, Ford passenger van, cargo van, or anything else, we're here to help all drivers in the Wayne, Paterson, Clifton, and Montclair areas.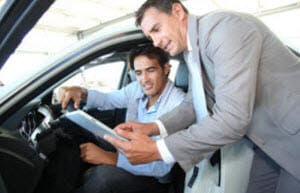 Ford Commercial Cargo Vans, Ford Transit Vans, etc. in Wayne NJ
Our dealership contains a vast inventory of commercial vehicles that your business needs to thrive. Do you need to bring a lot of people from one job site to another? You'll find passenger vans like the Transit-150 Wagon, the Transit Connect Wagon, or the Transit-350 Wagon. What about lots of cargo? You can easily transport supplies in a cargo truck like the Transit-250 Van, Ford F-350 Chassis Truck, or Ford F-450 Truck.
Benefits of Commercial Vehicles
So, why are commercial vehicles so vital for business owners to have? For some, it's an easy way to transport people or goods. A Transit Connect Passenger Wagon, for example, easily seats seven and has multiple storage bins to fit even the smallest tools for any job.
For others, their entire business is encompassed in their work vehicle. There are utility companies out there responsible for highway construction. They need a powerful vehicle like a Transit Cutaway Truck- not only to handle the unpaved roads that they're going on, but to also carry all the materials they need to build said roads.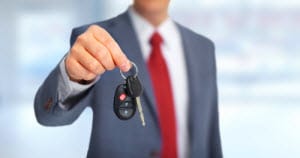 What type of commercial vehicle do you need for work? Find it easily on this page! Here, you'll find a list of all the commercial vehicles that we offer at our dealership. Click on each one to find detailed specifications, photos, and prices.
Get a Commercial Vehicle for Your Business Today!
Business owners and workers in Wayne, Paterson, Clifton and Montclair need reliable commercial vehicles to handle any job that needs to get done. At Wayne Ford, we take pride in being that provider for all business needs.
Be sure to contact us today for more information on what type of commercial vehicle would benefit you the most. We look forward to working with you!
Your Look at the 2017 Ford Transit Connect