Are you a Wayne, Paterson, or Montclair driver searching for a pre-owned car? If so, you might be browsing through listings asking yourself, What's the difference between a certified pre-owned and used model?
At Wayne Ford, a big part of our job is ensuring that your car buying process is as quick and easy as it can possibly be. That's why we've put together this article defining both certified pre-owned and used cars. When you're done reading, you'll have no doubt what either means.
Differentiating Used & Certified Pre-Owned Cars
If you encounter a certified pre-owned (or CPO) car on your next vehicle search, you can be certain that it possesses these qualities: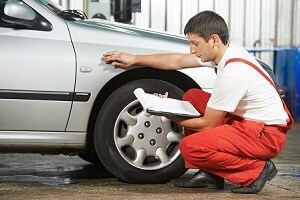 It has a limited factory warranty
It's undergone a multipoint inspection
It's reasonably low in mileage
When these cars fall into the hands of the dealership, they're inspected first thing. Sometimes, they've just gotten out of a lease. Otherwise, they were merely lightly driven for a short period of time, and thus are lower in mileage.
Technicians will inspect any used car, but CPO models go through a meticulous multipoint inspection. Here, anything that seems worn or faulty is repaired or replaced with a brand-new part. Truly, they're as close to new as they can get.
It's for this reason that the car earns manufacturer recertification and qualifies for a limited warranty!
Determining the Right Option
Whether you buy a CPO or used model, one thing you can be certain of is this: you're getting a high-quality car. The dealership will make sure of it. Nevertheless, some drivers may prefer one over the other.
During this process, it's important to keep in mind that the added advantages of the CPO model do equate to added costs. You're going to have to pay a little bit more for your car, in that case.
Of course, for many drivers, the limited factory warranty may just make that bigger price tag worth it. Are you one of them?
Check Out Our Pre-Owned Vehicles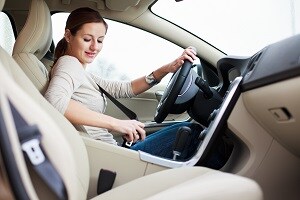 As you get to know a bit more about used and certified pre-owned cars, you might be feeling pretty eager to start shopping for your own.
Doing so is easy. All you have to do is start perusing our selection online. We post our full inventory of cars, trucks, SUVs, and more online, as well as a nice at-a-glance at their best specs and features.
If you encounter a specific feature or piece of technology and would like to learn more about, just contact our team. Our sales consultants can go more in-depth so that you know exactly what to expect when finally get behind the wheel of the vehicle.
Get Behind the Wheel of a Pre-Owned Car
After some time browsing our inventory, you may have picked out a car that really matches your lifestyle and needs. In that case, just contact the Wayne Ford team. We're happy to help all Wayne, Paterson, or Montclair drivers get behind the wheel.