If you're looking to shed some pounds and gain muscle tone, strength, and confidence, there are plenty of fitness clubs near Wayne, NJ, where you can go to get expert guidance. Whether you want to lift heavy weights or spar with a boxing bag, there are fun options for everyone available right here in Wayne!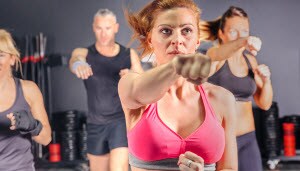 CKO Kickboxing
771 Hamburg Turnpike, Wayne, NJ
Kickboxing is a fun and unique way to shed fat from your body, burning up to 1,200 calories in each one-hour session. You'll tackle a hanging heavy bag with kicks and punches, building up strength and tone much more easily than simply kicking at air. You'll get quick results, while having fun and saying goodbye to endless hours spent running on the treadmill, bored and unmotivated.
Check out CKO Kickboxing for an unforgettable workout!
CrossFit 223
424 Route 23, Pompton Plains, NJ
The goal of the CrossFit movement is to take everyday people and turn them into athletes, using constantly varied, functional movements performed at high intensity. The best part of the movement is the incredibly strong community that forms when you sweat side by side with like-minded individuals.
Each day at the gym, you'll find a WOD, or Workout of the Day, that you'll complete during class or on your own during open gym time. When you work out at CrossFit 223, you'll get much more than just a gym. CrossFit is a community and a lifestyle that'll help you get in incredible shape.
Take advantage of their free trial class today!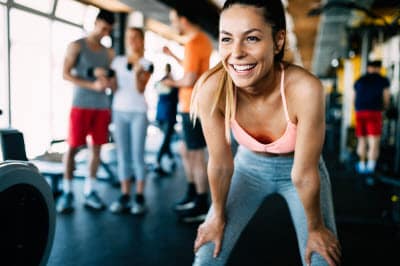 RPM Performance Training

1235 Route 23 South, Wayne, NJ
If you're looking for training that's specially tailored to nurture you into being the best athlete you can be, then RPM Performance Training is the place for you.
Personal and small-group training help cater to your unique wants and needs, whether you're a professional athlete at the top of your game, or you're just trying to look and feel your very best.
Contact them today to get started!