This year, celebrate Halloween with more than just candy and costumes. Take a deep breath, put your brave face on, and visit one of these best haunted attractions near Wayne, NJ.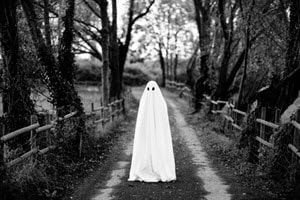 Bane: The Largest Haunted House in New Jersey
Not only is Bane New Jersey's largest haunted attraction, but it was also named "The Scariest Haunted House in New Jersey" by The Star-Ledger two years in a row. It has several attractions to give you the scare of a lifetime: a haunted house, escape rooms, and a brand-new virtual reality escape room.
Spine-Tingling Thrills
When the people at the Bane Haunted House say that it's scary, they're not kidding. They'll do everything they can to frighten you, including heightening your fears of tight places, the dark, and separation anxiety. Last year, 2,000 people weren't bold enough to make it through the attraction. Will you become 2,001, or will you be of the few who makes it through?
Learn more about the new virtual reality escape experience on Bane's Facebook.
Can You Escape from the Brighton Asylum?
The origins of the Brighton Asylum date back to the 1940s. It housed mentally unstable patients who were quite violent and often needed to be put in isolation. The most violent ones were put in the main central building, commonly known as Brighton Asylum. After years of extremely harsh living conditions, strange medical experiments, and staff disappearances, the facility closed in 1952. After almost 60 years, it reopened in 2011 as a haunted attraction, where they say the spirits of those patients still roam the halls...
Spine-Tingling Thrills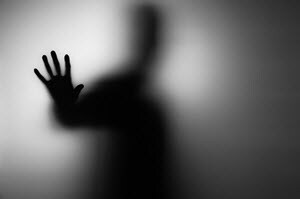 When you step inside this haunted building, you'll begin to uncover the unthinkable events that happened between the mid-1940s and 1952. This attraction is fully interactive, with special effects, huge moving sets, and actors and animatronics trying to scare you at every turn.
See photos of just some of the terrors that await you on Brighton Asylum's Facebook.
Walk Warily Through the Tunnel of Terror
If you're looking for a more family-friendly attraction that's equal parts fun and fright, you'll definitely enjoy your visit at the Fairfield Garden Center's Tunnel of Terror. It's dark and spooky with fog, lighting effects, and music, but it won't give your children nightmares.
Spine-Tingling Thrills
When you're not jumping from the special effects, you'll spot lots of creepy Halloween decorations. Skeletons, tombstones, cobwebs, and more adorn every inch of this tunnel, giving you an eerie experience. They also have a Halloween shop, so you can take some of those decorations home with you to be spooky like this attraction.
Check out Tunnel of Terror on Facebook to see pictures from the tunnel and shop.
Are You Brave Enough This Halloween?
From the mildly scary to the absolutely terrifying, these three haunted attractions near Wayne, NJ, will give you a one-of-a-kind Halloween experience. Visit any of them today, if you have the courage.