Just because you can't sit in a restaurant for hours during your work day doesn't mean you can't gorge on the foods you love. If you live in Paterson, NJ, you have access to tons of awesome eats that'll give you that boost you need to make it over the dreaded 3:00 p.m. hump.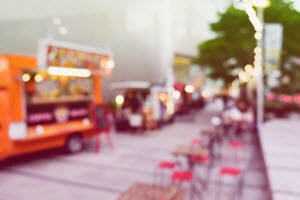 Whether you're in the mood for some fresh Mexican cuisine—who isn't?—or you want a dish with southern flare, you'll find just want you need in this town. Plus, with added catering options, you can bring your favorite lunchtime meal to your next party.
So, instead of frowning over your sad lunchbox meal of another PB & J and a yogurt, step outside for some fresh air and check out these distinctive joints for good grubbin'.
Empanada Guy Food Truck
Sometimes, a long day on the job calls for fried dough filled with delicious meats and cheeses. Fortunately, that's exactly what you'll find at Empanada Guy food truck. This hugely popular eatery has all the empanadas you could dream of with classics like beef and chicken.
Unique twists on this Mexican staple are also offered and include options such as guava and cheese, lobster, and pulled pork. And that's not the only treat available from this truck. You can also get a classic Cuban sandwich, tacos, or a burrito. In addition, Empanada Guy provides catering for special events.
To get your hands on some empanadas, follow the truck schedule on their Facebook page!
The French Quarter
Get your taste buds singing those sweet jazz tunes with this New Orleans-inspired hotspot. With each selection on The French Quarter's menu, you'll get a full sense of what authentic Creole dishes are all about. Does fried chicken make you drool? Perfect! The French Quarter has a fried chicken sandwich with bacon, cheddar cheese and a remoulade sauce that'll blow your mind.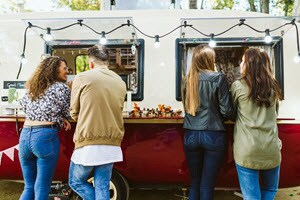 And when Jambalaya is on the menu, you know that you have to try it. Chock full of shrimp, peppers, and sausage, this southern staple may cause an addiction. You can also rent this truck for a wedding or fundraiser!
Check out what some of their customers have to say on the French Quarter's Facebook!
The Guac Spot
If you haven't noticed yet, guacamole and avocado have caused quite a frenzy in America lately. And it's not about to change anytime soon. At The Guac Spot, an entire menu is dedicated to feeding vegans, vegetarians, and meat lovers with everything (and I mean everything) avocado related.
From candied-apple pork tacos to black bean and quinoa sliders and everything in between, you can get your avocado fix while also just savoring some straight-up delicious grub. They even offer avocado toast for all the hipsters out there. However, if you're a no-frills type of eater, you can easily get your hands on some guac and tortilla chips here, too.
And don't think dessert is out of the question. Chocolate macarons with white chocolate and avocado ganache are what this food truck calls "Guacaroons". You can also opt for an avocado ice cream sundae with avocado ice cream and toppings like Nutella, whipped cream, and candied bacon.
Need some food for an upcoming party? Head to their Facebook to see some of their catering options!