Donating your time to a various organization has many benefits, in addition to making a difference. You'll also gain confidence by trying something new, meet great like-minded people, and be part of a community. If you're looking to give back this year, be sure to check out the following top places to volunteer near Wayne, NJ.

Support Personal Growth with Cerebral Palsy of North Jersey
Cerebral Palsy of North Jersey (CPNJ) is an organization that's dedicated to enhancing the lives of people with special needs. They do this by supporting personal growth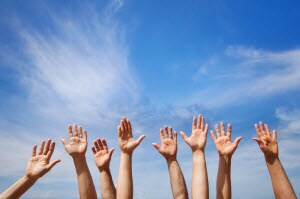 and independence, as well as encouraging participation in the community.
CPNJ offers services for individuals of all ages, from infants to senior citizens. They also offer help for family members who may be caring for someone with needs.
There are many ways you can help. This includes donating online or volunteering your time. To find out how you can offer your services today, check out Cerebral Palsy of North Jersey on Facebook.
Provide Inclusion at the Friendship Circle of Passaic County
The Friendship Circle of Passaic County is a non-profit organization that addresses the issues of children with special needs in an innovative way. Instead of focusing on the standard goal-oriented therapeutic care, this organization concentrates on unconditional love.
Local teenagers get paired with children for weekly "Friends at Home" visits. Plus, the children have the chance to attend special activities and events throughout the year. With this program, the volunteers are able to reach the kids in ways that professionals or family members may not be able to. The volunteers also feel the profound effects themselves, instilling values of giving and gratitude.
Visit the Friendship Circle of Passaic County on Facebook to see what types of events the organization runs.
Donate a Vehicle to Wheels for Wishes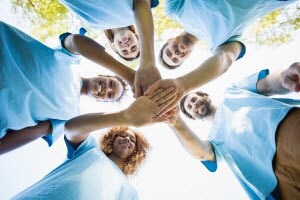 If you have an automobile that you're no longer using, you can either sell it, give it away, or donate it to a good cause.
At Wheels for Wishes, your donation benefits Make-a-Wish New Jersey. Since their founding in 2009, the program has raised over $45 million and has helped grant more than 6,000 wishes for children with life-threatening medical conditions.
Also, this organization will do all the work. Simply fill out form on their site to donate your unused car, motorcycle, boat, or RV. They'll come pick it up for free. You'll even get a tax-deductible receipt for your donation.
To learn how you can donate your car today, check out Wheels for Wishes on Facebook.
Volunteer Your Time Today!
By volunteering, you'll not only feel a sense of accomplishment, but you'll also put a smile on someone else's face—and that may very well be the best gift of all. Check out these volunteer opportunities today!