The 2018 Ford Super Duty series offers a variety of trucks for every need and purpose, from stripped-down workhorses, heavy-duty towing and high-end models packed to the brim with technology and features.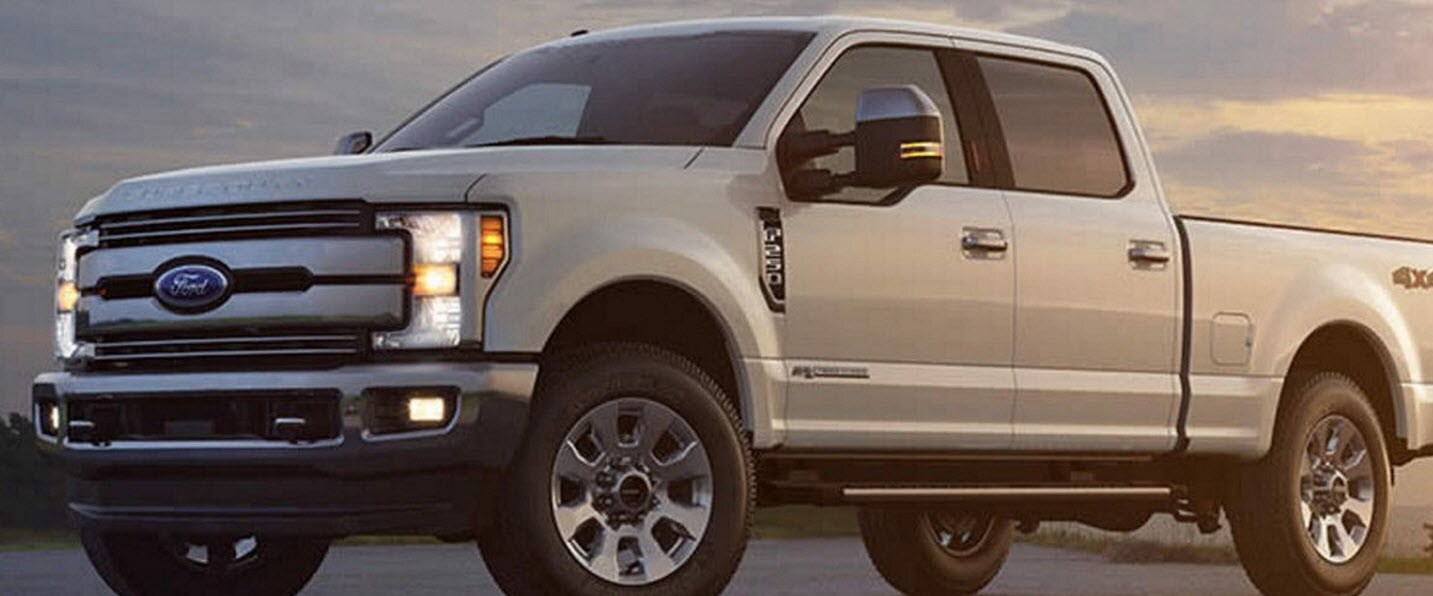 The Ford Super Duty series experienced a redesign recently, with some minor changes for the 2018 model year. Drivers in Wayne, Clifton, Paterson and Montclair can find out more about the new features and changes for the 2018 Ford Super Duty series with our in-depth review.
Performance
The 2018 Ford Super Duty is offerd with two engine variants. The standard engine is a 6.2-liter V-8 that produces 385 horsepower and 430 pound-feet of torque, and the upgraded, 6.7-liter turbodiesel V-8 that produces 440 horsepower and 925 pound-feet of torque. Both engines are mated to a six-speed automatic transmission, with rear-wheel drive standard and four-wheel drive optional.
Properly equipped, the 2018 Ford Super Duty can tow an astonishing 32,000 pounds. There's no questioning that these trucks are some of the heaviest haulers on the market, but the diesel-powered Ford F-450 Super Duty has the highest capacity in the series, and requires a commercial driver's license to max it out. That said, even the Ford F-250 Super Duty and the Ford F-350 Super Duty offer impressive towing capabilities on their own, making this series the best choice for heavy-duty hauling needs.
Comfort and Space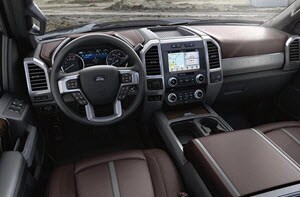 Though they're known for their ruggedness and durability, the 2018 Ford Super Duty series ramped up the luxury in recent years. The option still exists for bare-bones models, but for those that want it, the series is available with seat massagers, seat contouring and high-quality materials.
Even at the Ford F-250 Super Duty trim level, the series offers comfortable, durable seating, with considerable support and padding. All options include vinyl flooring for easy cleaning, and the interior plastics are hardy and scratch-resistant.
The Super Duty series is available in double cab, extended cab, and crew cab, with a 6-foot-9 bed and an 8-foot bed. The four-door options offer the most space, but the other configurations have plenty of space for taller adults.
Features
Features for the 2018 Ford Super Duty series range from the minimal power windows, locks and mirrors, to the fully-loaded models with heated and ventilated seating, premium leather upholstery, dual-zone automatic climate control, premium audio systems and a top-of-the-line infotainment system. There are also unique features for towing, such as a trailer camera, trailer hitch assistance and electronic sway control.
Many active safety features were added to the 2018 lineup, including a surround-view camera, blind-spot monitoring, lane departure warning, adaptive cruise control, forward collision warning and automatic emergency braking.
Test Drive the 2018 Ford Super Duty Series at Wayne Ford
With its array of customization options, performance upgrades, and best-in-class towing, the 2018 Ford Super Duty series is an ideal choice for a heavy-duty truck fleet.
Drivers in Wayne, Clifton, Paterson,and Montclair can learn more about the unique features and offerings of the many trucks within the 2018 Ford Super Duty lineup. Stop by Wayne Ford to browse our 2018 Ford Super Duty series inventory and schedule your test drive today!