Oil Change Service Wayne, NJ
Schedule an appointment at Wayne Ford's service center
444 Route 46 in East Wayne, New Jersey for your next automobile lube and oil change. Wayne Ford's certified, factory-trained technicians will change the oil and filter based on the manufacturer's recommendations for all vehicle models.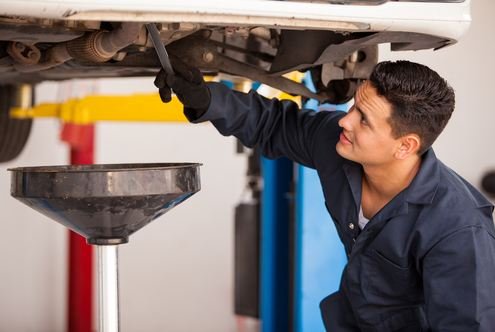 The general rule for an oil change is about 3,000 miles based on usage and driving conditions. The oil should be changed before sludge builds up preventing the engine from running well.

Oil keeps parts moving and it helps to cool the engine by removing some of the heat generated through internal combustion. The oil picks up dirt from the engine and carries it to the filter. A clean filter must be installed along with the fresh oil.

Types of Oil
Your manufacturer suggests the type of oil that works best with your engine. Synthetic oil is often recommended for enhanced performance. This is still a petroleum-based product with chemical additives to improve flow.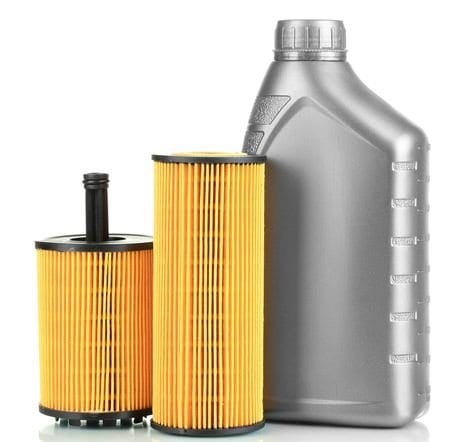 Engine oil is designated by the Society of Automotive Engineers as SAE 10W-30 or SAE 10W-40. The 10W refers to the viscosity or how well the oil flows in the cold winter weather when you start the car. This is an important consideration in the New Jersey area where winter temperatures often dip below freezing.

The second number, either 30 or 40, indicates the weight of the oil and how well it flows when it's heated by the engine. The oil needs to be the right viscosity to start the engine on a cold day yet stay cool enough to keep all parts working throughout the day. This is a delicate balance and the manufacturer's recommendations should always be followed.

Other fluid checks
Wayne Ford's technicians will also check the fluid levels in other parts of your vehicle when you have an oil change. This includes:
Brake fluid
Automatic transmission fluid
Power steering fluid
Coolant and anti-freeze
Windshield wiper fluid
All these fluids are important for routine maintenance of your car. The vehicle's air filter which is usually changed every 12,000 miles is also checked. All major moving parts that require lubrication are double-checked for wear.
Most oil changes, checks and lubrication take about 20 minutes. Technicians will explain their procedures and answer your questions. The waiting area is comfortable, but why not stroll over to the showroom and new car lot to view the new models of the Ford Focus, Ford Fusion
, Ford Fiesta, Ford F-150
or the C-Max Hybrid?
Wayne Ford



Wayne Ford is located at 444 Route 46 in East Wayne where Hollywood Avenue merges into Route 46 eastbound. Call 866-861-7149 for more information or schedule a service appointment online.